Also known as Charlie's Party, was organised to say thank you to all our volunteers who, at the time of writing this, number more than 30! Neighbours from the local community were also invited and it gave them a chance to meet the valuable people who run our wonderful Heritage and Community Centre. Weather became very windy and we were going to party until the last man was standing but decided enough was enough when the Marquee could no longer be held down.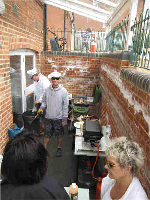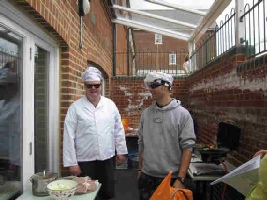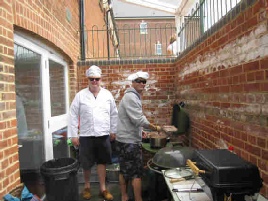 We were very lucky to find out that the two Mafioso who turned up to do the BBQ were in fact CJT Director and expectant father Charles Turton and Zoe's old man Neil! It's amazing the effect designer sun glasses can have - not sure about the shorts though.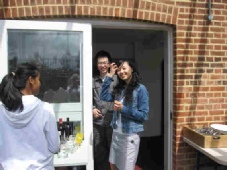 One of our newest volunteers, Puyu and her husband get to grips with an English BBQ.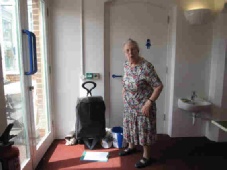 No party would ever be the same with out the wonderful Patricia Brewer, CJT Honorary Life President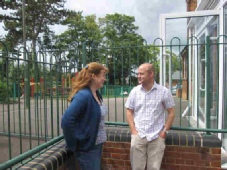 Charlie Mc. keeping his eye in.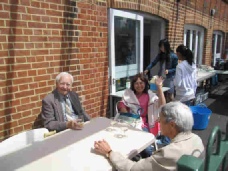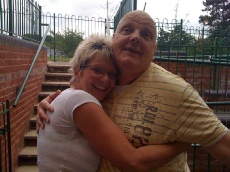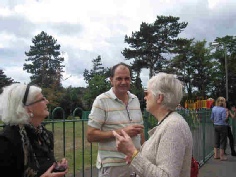 A family event and it was lovely to meet Julia's parents.
Dave and Zoe having a love in!
It was great to see past director Jo Reynolds again, here talking to Jean Bridger.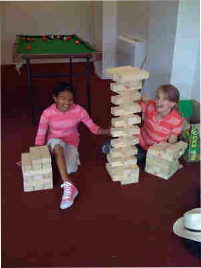 Cally-Ann and Margot Jenga together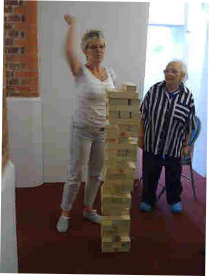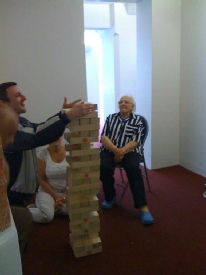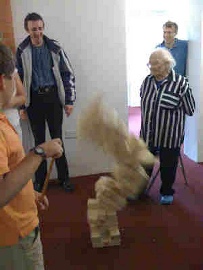 Dave's mum was fascinated by the Jenga until Zoe came along and trashed it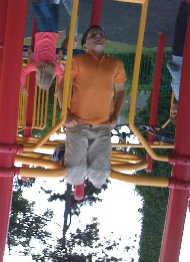 Bosco who was visiting from Spain showing us what they do in playgrounds there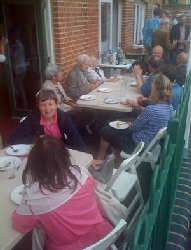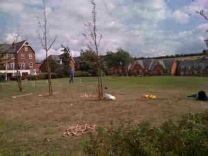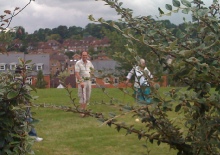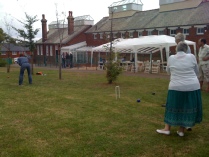 After Tea, time for croquet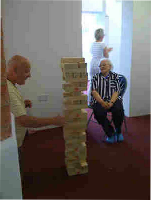 Dave got the Jenga back up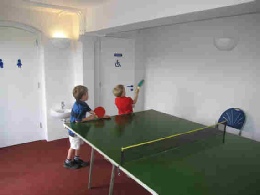 And Fred and Oliver invented the game of Wall Ping Pong