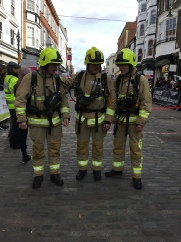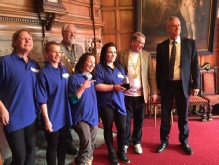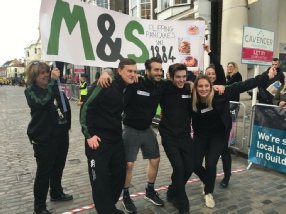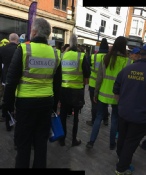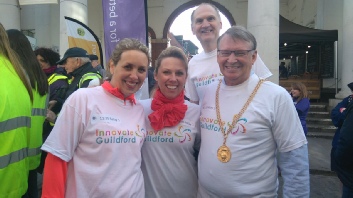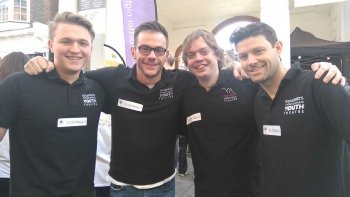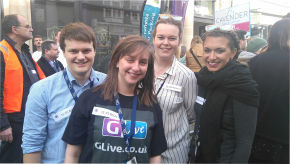 3 quarters of the White Watch team from Guildford Fire Station
Waverley Council showing off the County Club Cup in the Guildhall after their win against Guildford Borough.
Race regulars the G Live Team
It was first time lucky for new entrants the M&S Team who won the Clyde & Co Chase
Innovate Guildford another new team this year which included the Mayor of Guildford.
Team Yvonne Arnaud enjoyed the event
Last but not least the wonderful team of volunteer stewards!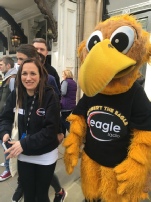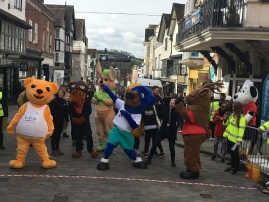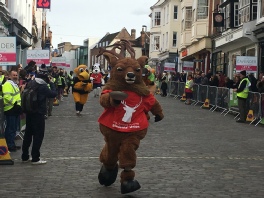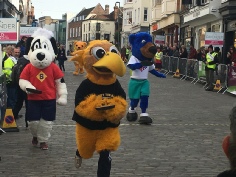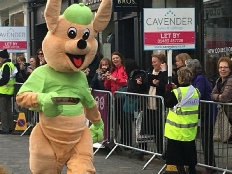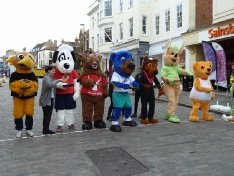 From Left to Right
Eagle Radio's Eggbert

Guildford Spectrum's Specky

UniS Student Union Steve the Stag

Spokes from the YMCA

Sidley from Dunsfold Park

Kelly the Kangaroo from Kelly's Storage

Hector from the Halow Project
An excellent turn out by the mascots this year - thank you, especially as you all had to re-run the race yet again this year due to a fault with the starting pistol.
COUNTY CLUB CUP - WINNERS LIST
2012 - Guildford Borough Council
2013 - Waverley Borough Council
2014 - Waverley Borough Council
2015 - Guildford Borough Council
2016 - Waverley Borough Council
2017 - Waverley Borough Council
Once again this year a BIG thank you to our sponsors whose support meant that we raised £600 that was split evenly between two charities:


The Mayor of
Guildford's
Local Distress
Fund