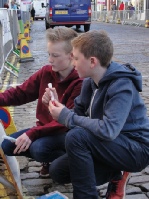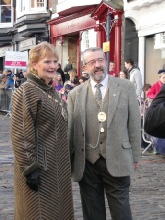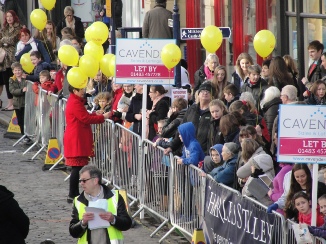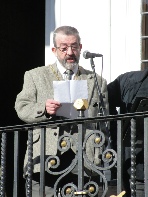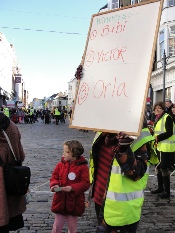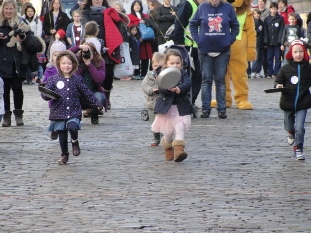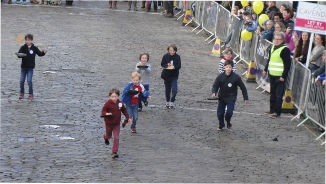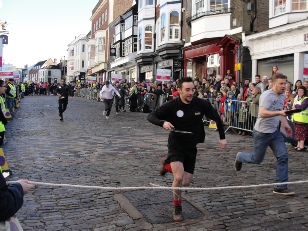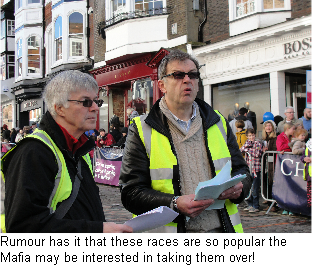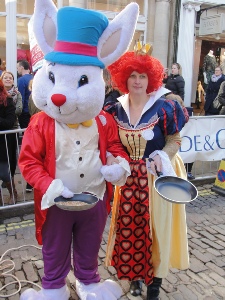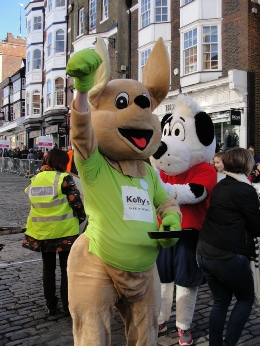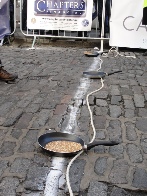 Fred and Ollie who are collectively known as Frollie get to grips with the whiteboard
Guildford Mayor David Elms and wife Wendy busy with photographers!
A very busy party like atmosphere in the High Street
The Mayor opens the 2015 Guildford Pancake Races
Yes! From the look on their faces, it should be an Olympic event!
As is tradition, the youngest start matters off
There you are Frollie. That's how you use the whiteboard
His name is Dom, he works for Lionhead Studios and is fresh over from Germany. He thinks he can show us Brits how to toss a pancake, this isn't the FIFA World Cup you know!
Eggbert may be clapping but Steve the Stag is certainly not too impressed!
And of course at the end of the event it was time for the pros to show us how it's done. An excellent mascot turn out this year and well done to Kelly's Kangaroo for coming first.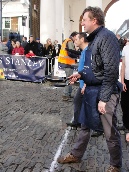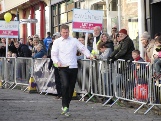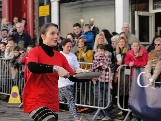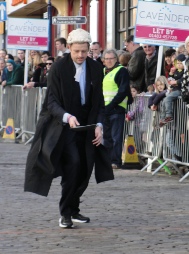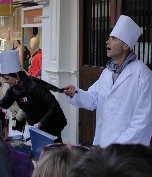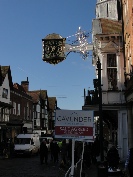 Thanks to the fantastic weather, the fantastic volunteers, the great participants and the generous sponsors, this will go down as a very memorable Pancake Day!