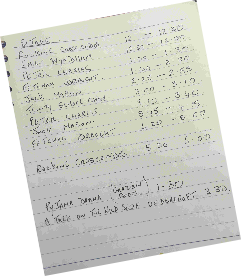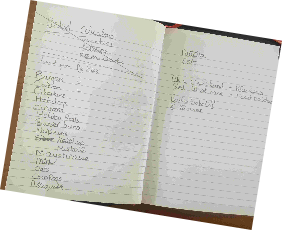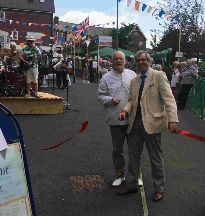 After lots of planning and list after list it was time for Cllr. Mark Brett-Warburton with David in attendance to get the 2017 Seaside Extravaganza started.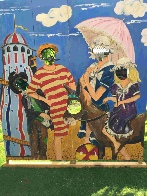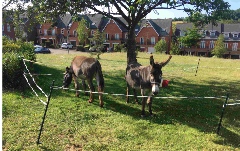 The donkeys from Mikes Donkeys arrived before 08:00 and set about having breakfast before the main event.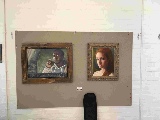 Something new this year was a exhibition of local artist Nathalie Beauvillain's work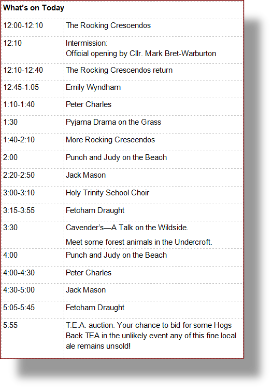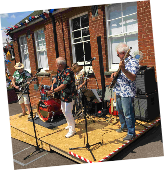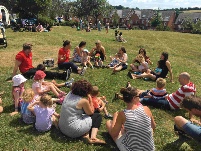 The crowds were entertained by the Rocking Crescendos again this year as well as by Peter Charles and many other local musicians. Pyjama Drama held an event for children in the park.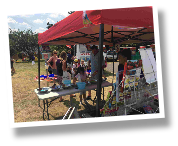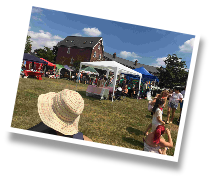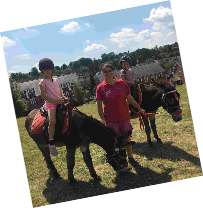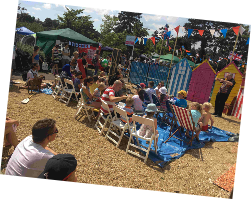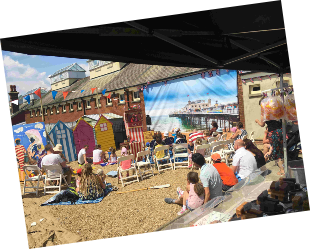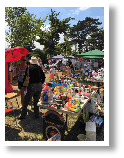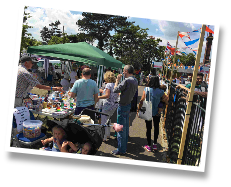 There was plenty to entertain the children including Punch and Judy, A Talk on the Wildside and of course the Donkey Rides!
We were lucky with the weather again which made it a lovely way to spend the day
Thanks go to Cavenders Estate Agents for their sponsorship of Walk on the Wildside and Cllr. Mark Brett-Warburton for making it possible for us to employ the donkeys again this year