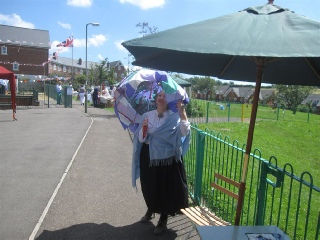 22nd July 2012 saw our very first seaside Extravaganza in St Luke's Park.
The Down 'n Out Players arranged this fantastic fundraising event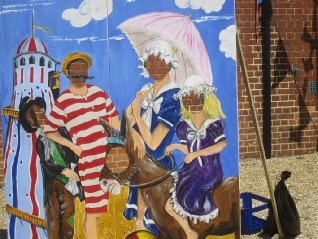 Thank you to Mandy for creating this fun seaside photo screen.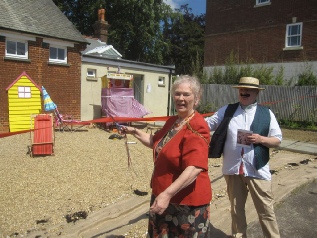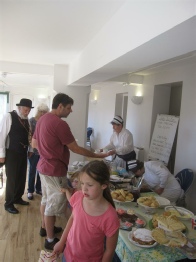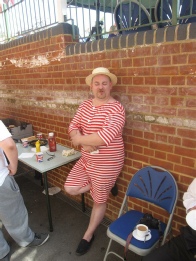 Diana struggling with her parasol
It was a lovely sunny day
Her Ladyship the Mayor of Guildford gets events underway by cutting the ribbon under the watchful eye of Dave Petersen
Tea, Coffee Cakes and Biscuits being served in the Undercroft.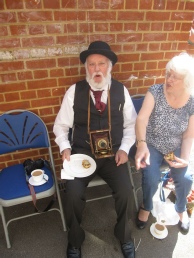 All to much the sun and sand
Resting before getting back and taking a few more snaps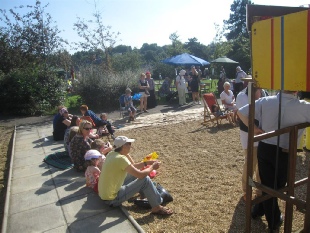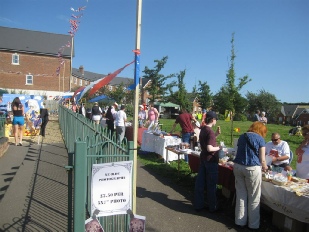 The stalls did a brisk trade
Punch and Judy made a very popular attraction on the Spike's 'beach'