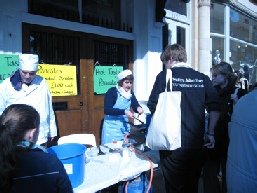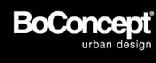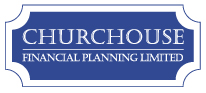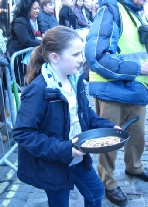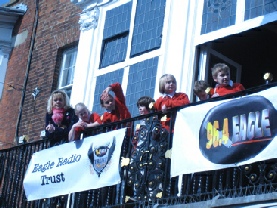 If visitors from outer space had decided to drop into Guildford High Street on March 8th, what would they have thought? These six guys/gals really made the races great this year giving a grand finale to the morning's activities.
Thank you to Eggbert the Eagle, Lionel, Scorcher, Steve the Stag, Specky and Storm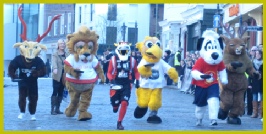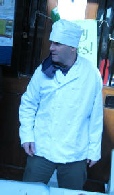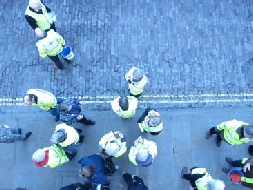 Stewards getting ready ….
Mayor Marsha Molseley opens the races
Georgina waits in her role as frying pan returner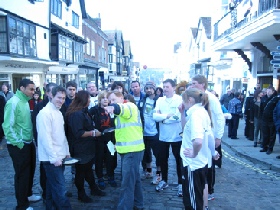 Josh shows the Foxhills Flash contestants where the other end of the High Street is.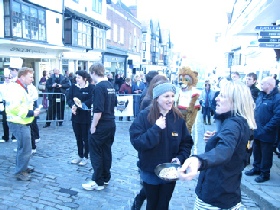 Race tactics discussed for the Charles Stanley Dash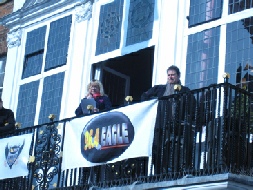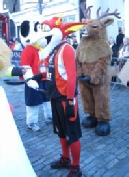 Sandfield children enjoy the view in the company of the mayor.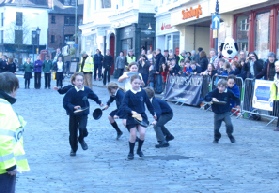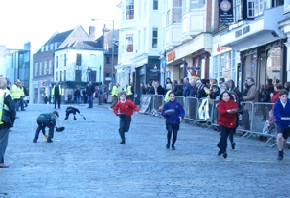 The Holy Trinity School Hop
The Children's races are always entertaining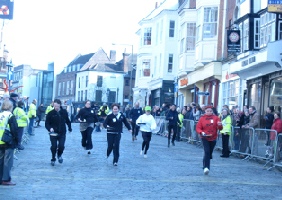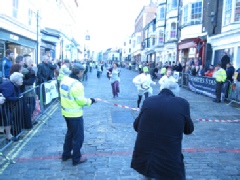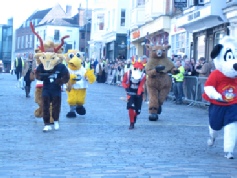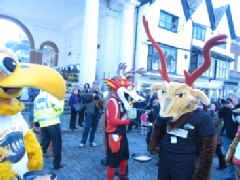 Scorcher not happy with the result!
Lets do it again so I can win this time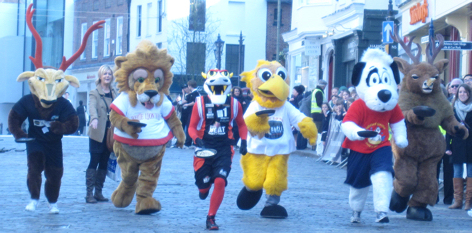 And race again they did! Letting Scorcher win of course.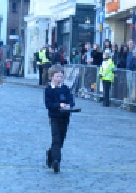 Someone has to come last!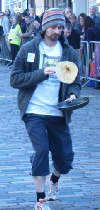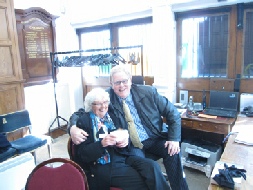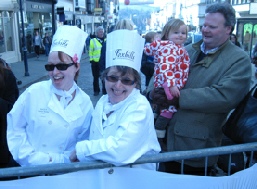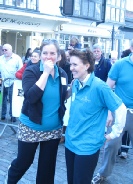 Gordon if you were looking for Jean, she was being well entertained!
THANK YOU TO THE MANY BUSINESSES THAT SUPPORTED THE EVENT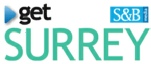 And thank you to all the wonderful volunteers who helped make the day possible