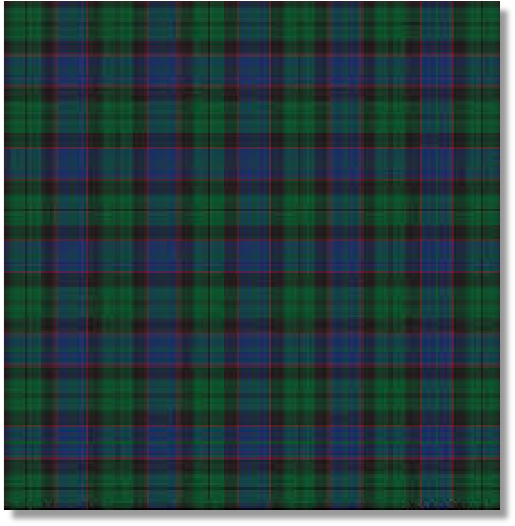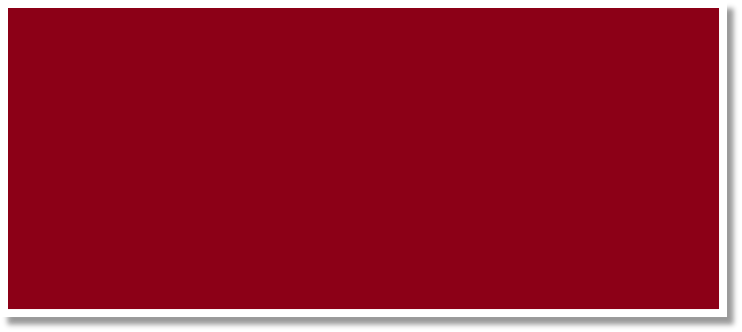 23rd January - Burns Night 2016!
This year the evening got off to a fine start thanks to Carys from Gordon's School in Woking. Thank you Carys!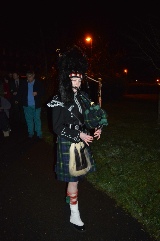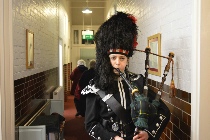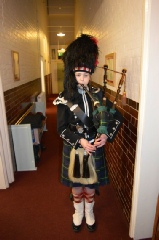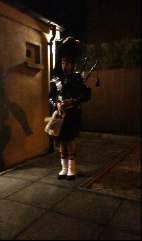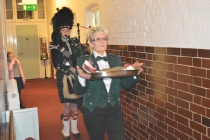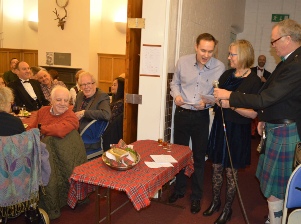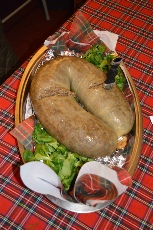 This year Stuart, Alison and Andrew Gibb performed a family address to the haggis in Scottish English and Spanish.
Great entertainment!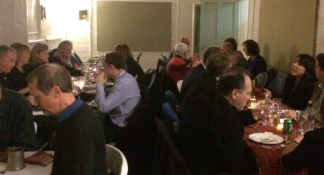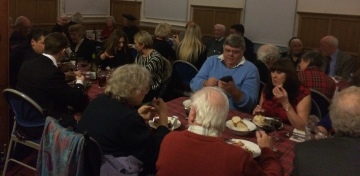 Once again the haggis was excellent this year as was the dancing that followed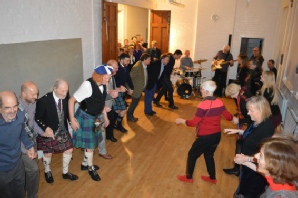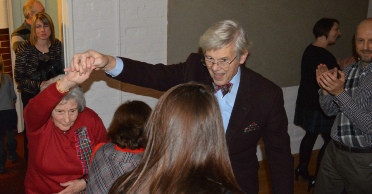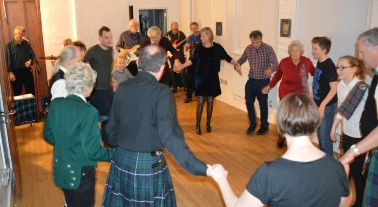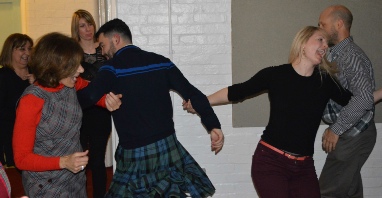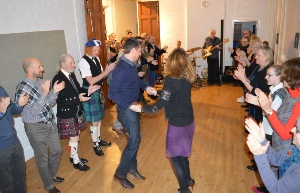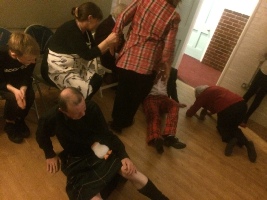 Of course, after a few whiskies all things can be dangerous!
Many thanks to the Hogs Back Band for keeping us moving this year with some great music and sympathetic calling